Treat Yourself to Outstanding Oral Care at Warwick Valley Dental
For decades, families and individuals throughout the Warwick, NY area have turned to Dr. Vipul Patel and the team at Warwick Valley Dental for outstanding oral care. You can experience this for yourself and enjoy the many benefits of being one of our patients: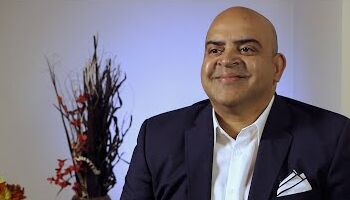 Image Title: youtube thumbnail - rdmsQN5FNLw
Our Patients are not a number
Read Transcript
Our Patients are not a number
This might sound like a cliche, but we know our patients. They're not a number. When they come in... Many of my patients have been here for 20 years. Some of them have even been there longer than I've been here. I love that we have many different generations of families in the practice. Most of my key staff members have been with me 10 plus years. So, they know the patients too. They're not a number. They don't ask what's your name, they just know who they are, because we try to start to relationship at the front desk, at the phone call. It's important. People don't like coming to the dentist, or they have some anxiety or they're anxious by coming, so we try to set the tone to set the initial phone call.
By the time I see them, I'm usually the third or fourth person that sees them. They've already had an idea of how we do things here. They already had a chance to meet three or four different staff members. I think that's really important, especially for people who are anxious and this is not their favorite place to go to. They just feel comfortable right off the gate. I have patients that I've known that they're almost like family, because I've listened to them. I've learned about their family and their children, possibly their grandchildren. So, I feel like I get a glimpse of who they are. I think it's important. I think anyone can do dentistry, but not everyone builds a relationship before doing the dentistry. Because, I think that just puts them at ease, they're more trusting, and they value what you do.
Comprehensive services for all your dental health needs, so referrals are rare
Appointments for every member of your family on the same day
A dentist who has been helping patients for 25 years
Advanced technology, including dental lasers and digital X-rays
Hours as late as 6 p.m.
Comfort and sedation options to ease dental anxiety
Flexible payment options that include financing with CareCredit and LendingClub
A membership club that gives you coverage on preventive care and savings on other services
Same-day services for dental emergencies
Call 845-582-3985 to schedule your next dental checkup right here. You'll find us at 35 Galloway Road in Warwick, across the street from Larry's Deli. If you're a new patient, your exam and X-rays will be just $149.
Friendly Dental Care Makes Your Dream Smile Easy
Every member of our team is committed to putting our patients' needs first. Your comfort and convenience are an integral part of how we approach dental care for everyone who walks through our doors. At our office, you will find:
Family-Friendly Care – We welcome patients from 2 years old to retirees.
State-of-the-Art Treatments – Treating gum disease with dental lasers and replacing missing teeth with All-on-4® dental implants are just a few examples of our technology-based care.
A Commitment to Improvement – Continuing education is an ongoing priority for Dr. Patel and everyone on our staff.
Modern Comforts – You will find our office a pleasant place, whether you are here for a cleaning, cosmetic treatment, or restorative services.
Make outstanding dental care part of your oral care routine. or call 845-582-3985 to reserve your next appointment at Warwick Valley Dental. Find out why we have patients from Blooming Grove, Chester, Greenwood Lake, Hamptonburgh, Middletown, New Hampton, Pine Island, and Sugar Loaf, NY as well as Vernon, NJ and the surrounding area.