Create a Better Smile With a Cosmetic Dentist in Warwick
When you don't like your smile, it can make you self-conscious about sharing your happiness with others. You don't have to feel that way. Your cosmetic dentist in Warwick can give you: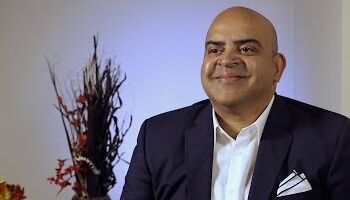 Image Title: youtube thumbnail - JK3iLFWl2m0
We can help get you a great Smile
Read Transcript
We can help get you a great Smile
We do a lot of different cosmetic procedures. We do veneers. We do whitening to give you the smile that you want. So that way you'll have more confidence when you're out with your friends or with family.
One of the things that we do here, we do same-day crowns. Many times if you need a crown, you have to take an impression and then it goes to the lab and you have to come back and have it put in. We have the capabilities of doing it all in one day. That way you don't have to deal with or mess with temporaries or even putting that gooey stuff in your mouth. So you can just get it done all in one day.
If you're interested in changing your smile, then give us a call.
Teeth that are bright and flawless
Gums that are balanced
A smile that is straight
Greater confidence in yourself
Dr. Vipul Patel has been helping patients improve their smiles for 25 years, and he's ready to help you, too. To get started, call 845-582-3985 to set up a consultation at Warwick Valley Dental.
Upgrade Your Appearance Through Cosmetic Dental Care
You should feel comfortable showing your smile at social events, in photos posted on social media, and during online video meetings. If there is something you want to change about your teeth, you can take advantage of our services:
Dental Veneers – With prepless or standard veneers, you can conceal many problems to create the kind of smile you see in movies. Choose between e.max ceramic veneers and BruxZir zirconia veneers.
Dental Bonding – Bonding is a quick, cost-effective way to fix chips, cracks, gaps, and signs of wear.
Teeth Whitening – With KöR professional whitening, you can remove deep stains in our office or at home.
Tooth Contouring – Remove enamel from large or misshapen teeth so they fit in with the rest of your smile.
Gum Reshaping – Taking away some periodontal tissue with a dental laser can transform a gummy smile.
Gum Recession Treatment – By using a laser or making a pinhole-sized incision, Dr. Patel can adjust your periodontal tissue to restore your gumline to its original position.
Invisalign, ClearCorrect, or CandidPro– Clear aligners are a discreet, easy way to straighten teeth and fix misaligned bites.
Snap-On Smile – This appliance fits over your teeth to give you a smile that looks perfect.
Many patients also choose to combine services for a complete total smile makeover.
Begin Your Smile Transformation With a Preview
Nearly everyone agrees that your smile affects how you act and how you are perceived in social situations. Deciding to make cosmetic changes to your smile is an investment in yourself and an important decision. By talking to Dr. Patel, you can get answers to your questions and discuss the kinds of improvements you would like to make to your teeth. We can even make a wax-up so you can see what your new smile could look like before you begin.
Ready for your dream smile? Plan to visit your cosmetic dentist in Warwick, NY soon. or call 845-582-3985 to make an appointment.