Eat Better by Getting Dental Implants in Warwick
Missing teeth make life less fun. You find yourself eating food you don't really want and hesitating to participate in conversations. You can change your situation by getting dental implants in Warwick, NY. With these tooth root replacements, you can: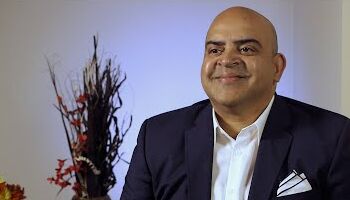 Image Title: youtube thumbnail - dIoe6zYcmVY
We can get you back to a confident and healthy Lifestyle
Read Transcript
We can get you back to a confident and healthy Lifestyle
There's many things that happen when you're missing teeth. One, it reduces your self-confidence if you can't smile confidently. It reduces your effectiveness at chewing or eating certain foods. That also controls your health. Many people can't chew a carrot or peanuts or something like that or nuts or something like that. But they can easily chew rice or pasta, but that's not as nutritious having fruits and vegetables. So it really changes their health in that respect. Because if they're always eating foods that are easy to eat, it tends to change how healthy they are. If you have missing teeth, give us a call. We have many different options to help you restore your teeth.
Have a complete smile
Bite and chew with power
Speak naturally and clearly
Trust that your replacement teeth are secure
Modern implants are the closest thing to natural teeth you can get. As a dentist with rigorous training and a fellowship from the International Congress of Oral Implantologists, Dr. Vipul Patel can help whether you need to replace a single tooth or every single one of your teeth. Call 845-582-3985 to make an appointment at Warwick Valley Dental. You will find us at 35 Galloway Road in Warwick, across the street from Larry's Deli.
Complete Your Smile With Implants
Restorative dentistry has come a long way in the course of human history. Implants have been one of the biggest game-changers in this aspect of oral care. Replacement teeth are stronger and more durable when they have artificial roots to anchor them in place. Implants also give you a variety of replacement options:
Implant Crowns – If you are missing a single tooth, an implant crown gives you complete restoration from top to bottom.
Implant Bridges – A multi-tooth implant bridge fills the gap in your smile.
Implant-Retained Dentures – These dentures are held firmly in place through snap-and-ball mechanisms.
Implant-Supported Dentures – These dentures are held securely in place because they are primarily supported by your implants, not your gums.
All-on-4® Implants – This advanced procedure allows you to receive four precisely placed implants and a set of replacement teeth on the same day.
All-on-6 Implants – This procedure secures your new teeth with six implants.
We know you take your new teeth seriously and for good reason. That's why we work with a service that provides 3-D scans of your mouth. This imaging software works with our computer-guided placement technology to ensure your implants are placed where they can provide the maximum benefits for you.
Strengthen Your New Smile
You already know that a nice smile can make a difference in your self-confidence, but your teeth serve some important functions in your oral and overall health as well. Your roots anchor your healthy teeth to your jawbone. That allows you to generate the power necessary to bite and chew your food. It's also why many people with traditional dentures are limited in what they can eat. Implants restore that connection to your jawbone so you can eat the variety of foods that allow you to get the nutrients you need and the enjoyment you want from your meals.
This connection is significant for other reasons as well:
Implants stimulate your jaw as you bite and chew, which prevents the bone loss that can occur when teeth aren't replaced or are replaced with traditional dentures.
Implants stop your replacement teeth from sliding around so you can speak clearly.
Implants eliminate the need for denture adhesives to keep your replacement teeth from moving.
Regain your smile and improve your health by getting dental implants in Warwick, NY. Set up your visit to Warwick Valley Dental by or calling 845-582-3985.