Keep Your Loved Ones Happy by Visiting Your Family Dentist in Warwick
You want the best for the people you love the most. It's important to have a family dentist in Warwick, NY that you trust to protect their smiles. When you visit us, you can: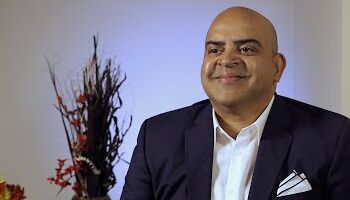 Image Title: youtube thumbnail - LCjN3ittJiM
We want to build a relationship with you and your family
Read Transcript
We want to build a relationship with you and your family
I think what sets us off is that we have multiple generations of patients here, grandparents and grandchildren. I really like to see all the different generations that come through. The other thing that really sets us apart is that we know who you are. You don't just come in as a name or a number. We know who you are. We know who your kids are. We know what they do. We try to build a long-lasting relationship.
Prevent dental problems
Receive a variety of services
Have one place for your whole family
Know who to call in the event of a dental injury
Don't take risks with your family's oral health. Turn to Warwick Valley Dental to keep them smiling. Call 845-582-3985 to make your next appointment at our office. We can accommodate an entire family at one time. We are open as late as 6 p.m. and are located at 35 Galloway Road in Warwick, near Stanley Deming Park and Park Avenue Elementary School.
Family Dentistry Protects Your Favorite Smiles
We welcome patients of all ages. Toddlers as young as 2 or 3 years old often start with a happy visit. Older adults also come to us for routine care and teeth replacements. We can see such a wide age range of patients because of our many services, such as:
Dental Cleanings and Exams – Preventing cavities and gum infections is one of our top priorities. Technology such as DIAGNOdent and digital X-rays make your visits easy and effective.
Preventive Services – Take advantage of dental sealants and fluoride treatments to reduce your risk of decay and gum disease.
Invisalign or CandidPro– These orthodontic options are excellent for teens and adults who want straight smiles with perfectly aligned bites.
Restorative Dentistry – Correct cavities, injuries, or wear and tear with services such as fillings, same-day crowns, bridges, and dental implants.
Athletic Mouthguards – Help your loved ones stay in the game by getting custom mouthguards to protect against dental injuries.
Emergency Care – Dental emergencies can happen anytime and anywhere. Call us to get treated as soon as possible.
Take Comfort in Our Gentle Care
Choosing a dentist to care for you and your loved ones can make a big difference in your overall oral health. Our team is committed to providing the best services that modern dentistry can offer in a comfortable setting. To that end, we have invested in technology like dental lasers and intraoral cameras to gently treat problems and to find them in the early stages. For pain-free visits, we offer both laughing gas (inhaled sedation) and oral sedation. This can go a long way toward reducing dental anxiety.
Give your favorite people the high-quality oral care they deserve. Make an appointment for all your loved ones with your family dentist in Warwick, NY. Call 845-582-3985 or to plan your visit. Ask about our membership club, which offers preventive care coverage for your child for a low monthly cost!