Prevent Oral Health Problems With General Dentistry in Warwick
You want and deserve a healthy and attractive smile. Our general dentistry in Warwick, NY can help you get what you want: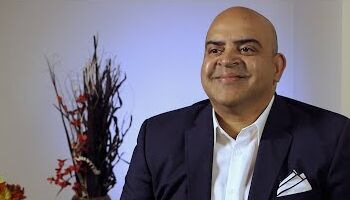 Image Title: youtube thumbnail - qPkQZpcmj6c
We can help get you on a path of great dental health
Read Transcript
We can help get you on a path of great dental health
We pride ourselves on making sure that we teach as a patient comes in because many times they don't know what's good for them or what's right for them. So, we try to teach them how to take care of their teeth. We show them why we're doing it, not just that they need to do it and the importance for long-term maintenance of it.
The great thing about you coming in regularly is that we don't let those small problems become big problems. Doing a filling before it becomes a root canal is what we want to do, or giving you fluoride before it becomes a cavity is really the best way to prevent.
Well, we try to prevent first then we try to treat conservatively. And then if that doesn't work, then we have to do extensive work. But usually my patients who come to see me on a regular basis don't normally need extensive work. Just a little maintenance, just a little air in the tires every so often.
Long-term oral health
A cavity-free smile
A mouth without periodontal problems
The confidence that comes with a nice smile
Dr. Vipul Patel has been practicing dentistry for 25 years and treating patients from Warwick, Greenwood Lake, Pine Island, and the surrounding area, including parts of New Jersey, since 2001. Schedule your next dental exam at Warwick Valley Dental by calling 845-582-3985. You'll find our office at 35 Galloway Road, across from Larry's Deli and close to Stanley Deming Park and Park Avenue Elementary School. We are open as late as 6 p.m.
Preserve Your Smile Through General Dental Care
Good oral health is the result of consistent habits and teamwork. At home, you should be brushing your teeth and flossing every day. You also should be making regular visits to your general dentist, according to the American Dental Association.
By making Warwick Valley Dental your home for oral care, you can get the benefits of our wide variety of services:
Professional Exams – Our team will take a close look at your mouth to monitor any changes and to identify early signs of tooth decay and gum infections. DIAGNOdent allows us to detect tooth decay before it is visible to the naked eye.
Dental Cleanings – During a professional cleaning, we will get rid of plaque and tartar buildup, which reduces your risk of cavities and periodontal disease.
Fluoride Treatment – Fluoride makes your teeth stronger and more resistant to decay.
Dental Sealants – Think of sealants as armor to protect your teeth from harmful bacteria.
Periodontal Therapy – If you do develop gum disease, you can receive treatment right here. We offer scaling and root planing, diode laser treatment, and Perio Protect.
Digital X-rays – X-rays let us monitor changes in your bite or the position of your teeth as well as find signs of decay that may not be visible to the naked eye. Our digital X-rays also use a fraction of the radiation of old film X-rays.
Oral Cancer Screenings – Early detection can make a big difference in treating oral cancer.
Bad Breath Treatment – By treating the causes of your condition, you can prevent chronic halitosis.
Dry Mouth Treatment – A dry mouth is a good environment for harmful bacteria. Addressing this condition can make your mouth healthier.
Mouthguards – Protect your smile by getting a custom-made mouthguard to wear while playing sports or while you sleep to protect against teeth grinding. We also can make oral appliances to help you stop snoring.
If you are a new patient, ask about our $149 new patient special, which includes an exam and X-rays.
Enjoy Healthy Smiles For Years to Come
You can count on us for great dental care for you and your family. Every member of our team is committed to providing high-quality services in a comfortable setting. It's why we use a variety of patient-friendly technologies, such as intraoral cameras, ultrasonic cleanings, and dental lasers. For patients with dental anxiety, we offer two types of dental sedation – laughing gas and oral sedation – to ensure relaxing care.
By visiting Warwick Valley Dental, you can avoid the need for referrals to specialists because of the many services we provide. You also can feel more comfortable knowing you are being cared for by a team that knows you and your needs.
Make your next appointment for general dentistry in Warwick, NY. Call 845-582-3985 or to plan your visit. Be sure to ask about our membership club for preventive care coverage. Perfect if you don't have insurance!