Your Restorative Dentist in Warwick Will Rebuild Your Teeth
A lot of things can have a negative impact on your smile. If you are affected by decay, dental injuries, or missing teeth, you have a good reason to visit a restorative dentist in Warwick, NY. At our practice, you can: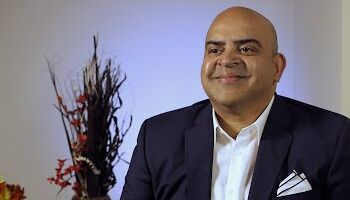 Image Title: youtube thumbnail - I6FwUHeoJVY
We can help get you back a healthy smile
Read Transcript
We can help get you back a healthy smile
We have a wide range of things that we do in the office, from putting in dental implants, doing tooth-colored fillings, same-day crowns, to whitening your teeth, and more cosmetic veneers. So, if you have any damaged, chipped, or stained teeth, we have many different options to help you restore your smile.
Fix cavities
End the pain of a toothache
Repair broken and cracked teeth
Replace missing teeth
Revive your ability to eat what you want
If you have a dental problem, you should schedule an appointment with Dr. Vipul Patel and our team at Warwick Valley Dental. He will help you regain your smile and your oral health. Call 845-582-3985 to contact us today. Be sure to ask about our $149 new patient exam and X-rays special.
Smile & Eat Comfortably Again With Restorative Dental Care
Dental care has come a long way since people were using stones, seashells, and animal bones to repair and replace teeth. Today, you can recreate the full function of your teeth and have a natural-looking smile with these restorative dentistry services:
Dental Fillings – If you have a cavity, you can receive tooth-colored composite resin to undo the damage to your smile.
Root Canals – Take care of a painful tooth infection with this procedure. Our rotary instruments make this more comfortable for you.
CEREC Dental Crowns – CAD/CAM technology combined with an in-house milling machine allows us to make crowns to repair teeth in a couple of hours.
Dental Bridges – Bridges fill the gaps created by lost teeth so you have a complete smile once again.
Dentures – If you are missing several teeth, you can choose between traditional full or partial dentures, implant-retained dentures, and implant-supported dentures.
Dental Implants – Implants act as artificial tooth roots that keep crowns, bridges, and dentures stable and secure.
Bring Back Your Strong Bite
Restorative dentistry is focused on giving you back the use of your missing or damaged teeth. You should be able to bite without pain and chew without worry. With modern materials such as e.max and BruxZir, your restorations have the durability to last a long time. Implants provide the support that allows you to bite with as much force as someone with all their healthy teeth.
Ignoring dental problems won't make them go away. Tooth decay can quickly turn into a tooth infection. That infected tooth may need to be removed. A dental injury could change your bite and your ability to eat many foods. Don't put your smile at risk. Act as soon as you can to repair your oral health. With local anesthesia and dental sedation, you can receive pain-free restorative care.
Get ready to recreate your healthy, strong smile. Schedule an appointment with your restorative dentist in Warwick, NY. To plan your visit to Warwick Valley Dental, or call 845-582-3985.