Revive Your Health With Oral Surgery in Warwick
Like it or not, sometimes dental surgeries are necessary to restore your healthy smile. For oral surgery in Warwick, NY, you should call on us to: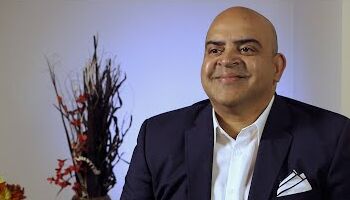 Image Title: youtube thumbnail - 1gozT-XHB6M
We make you feel comfortable and relaxed
Read Transcript
We make you feel comfortable and relaxed
When we do any sort of surgery, we always make sure that you know what's going on, what we plan to do, make sure that I get you good and numb before we do anything, make sure you're comfortable throughout the procedure. If we need to, we can give you a little nitrous oxide gas to help reduce anxiety, or if you really need it, we can sedate you for that appointment as well. So if you need some dental work and you've had some anxiety with it, give us a call, see if we can make it comfortable for you.
Remove problematic teeth
Prepare for tooth replacement or orthodontic care
End painful problems
For 25 years, Dr. Vipul Patel has been caring for patients with a wide range of oral care needs. He has the knowledge and skills to get your smile where you want it to be. Call 845-582-3985 to make an appointment at Warwick Valley Dental. New patients get an exam and X-rays for $149.
Solve Problems & Save Your Attractive Smile With Dental Surgery
You should not take the decision to get dental surgery lightly. Where you go can be just as important as the procedure you receive. At our office, you can receive these services from Dr. Patel:
Tooth Extractions – Severe decay or damage, crowding, and creating room for implants are a few reasons you may need a tooth removed.
Wisdom Tooth Extractions – Wisdom teeth can cause a variety of problems. Taking them out can spare you from years of difficulties.
Bone Grafts – Bone grafts rebuild your jaw to support implants. Bone loss in the jaw often occurs after someone loses teeth.
Sinus Lifts – This procedure adds to existing bone in the upper jaw if there is not enough bone to secure dental implants.
Gum Recession Treatment – Reverse the effects of receding gums with a laser or a simple procedure that uses a small pin-sized incision.
Gingivectomy – Periodontal disease can leave you with infected gum tissues. Using a dental laser, Dr. Patel can remove the infected tissue while preserving and sealing healthy tissue.
Stay Relaxed & Pain-Free During Your Procedure
No matter what kind of dental surgery you need, you may have anxiety about it. That's both understandable and manageable. Your comfort is one of our top priorities whether you are coming in for general dental care or teeth replacements with dental implants.
In addition to local anesthesia, we offer two kinds of dental sedation – laughing gas and oral sedation. Please ask any questions you may have about these options. We want you to have the information you need to decide which one is right for you. Sedation can help by both calming your mind and blocking pain during your procedure.
Count on our experienced team for your oral surgery in Warwick, NY. Call 845-582-3985 now or to set up a consultation at Warwick Valley Dental.