Choose a Team That Cares About Relieving Dental Anxiety in Warwick
You know that you should go to the dentist regularly, but you feel uncomfortable just thinking about making an appointment. You are not alone. To overcome this issue, choose a practice that is committed to relieving dental anxiety in Warwick, NY. With our help, you can: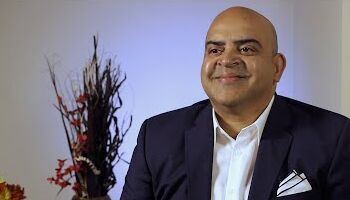 Image Title: youtube thumbnail - tsV-SVcluxs
We want to help you feel comfortable and confident
Read Transcript
We want to help you feel comfortable and confident
We have many ways of helping you with your anxiety. One of the most powerful things is that we treat you with compassion. Everybody in the office will treat you with compassion. We make sure that you're numb when we do work, that way you're not white-knuckling it. We have nitrous oxide gas to help reduce some of the anxiety. And for people who need it, we also do oral sedation. So that way, you take a couple of pills, and you kind of just drift through that appointment. So if you've had any past anxiety, I know it's hard, but give us a call, and we'll help you out.
Receive pain-free dental services
Get the care you need to improve and maintain your oral health
Prevent serious dental problems
Dr. Vipul Patel, a member of the Dental Organization for Conscious Sedation, and the rest of our team want to ease your worries about the dentist so you can enjoy a healthy smile for many years to come. Call Warwick Valley Dental at 845-582-3985 to discover how we can help you manage or overcome dental phobia.
Get Your Best Smile in Comfort With Sedation & Amenities
Dental anxiety is not new and is far more common than many people realize. If you or someone you love experiences fear of the dentist, it can be difficult to get general dental care, much less restorative procedures.
Knowing this, our kind and compassionate staff has multiple ways to make oral care easier for you:
Inhaled Sedation – You likely know this as laughing gas. This quick, fast-acting sedation option calms your nerves and keeps you relaxed during your appointment.
Oral Sedation – For patients with higher levels of anxiety, we can prescribe a dose of medication to be taken before your visit. Since these effects can last for hours, you should arrange for a friend or family member to drive you to and from your appointment.
Comfort Amenities – Sometimes little things can make a big difference. Blankets and pillows can help you feel cozy during your visits with us.
Dental Technology – We have invested in advanced equipment such as digital X-rays, intraoral cameras, and dental lasers that make examining your mouth and treating problems easier for you.
We'll Work Together to Protect Your Smile
If you put off oral care due to fear, you are more likely to find yourself facing a dental emergency. While we can help in those situations, we know that is not the ideal way to help you overcome your concerns about the dentist. Instead, we want to get to know you. By understanding the reasons for your worries, we can come up with a personalized plan so you can get the care you need and deserve.
Our team has helped countless patients feel comfortable visiting the dentist. You too can get help relieving dental anxiety in Warwick, NY by getting to know us. Start by contacting Warwick Valley Dental by calling 845-582-3985 or by .